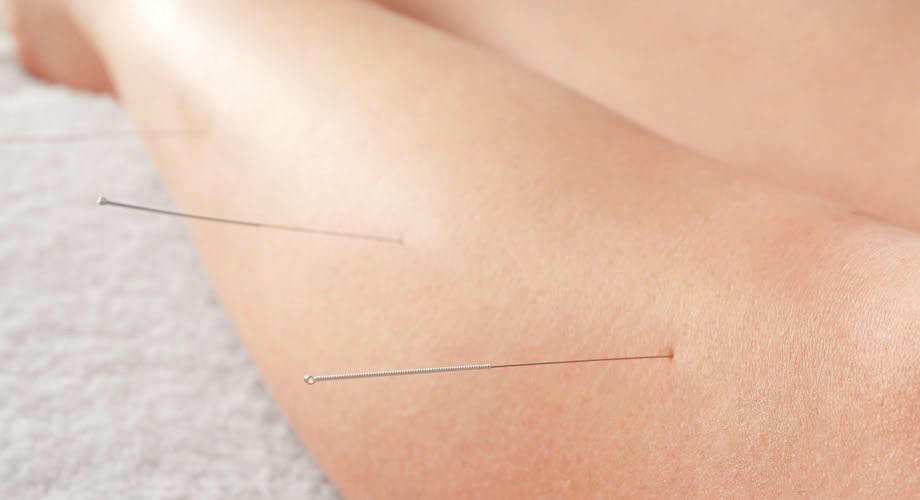 Dry needling is a technique we use with great success at Foot Right Podiatry. The term refers to the placement of very fine needles (acupuncture needles) into trigger points located within muscles.
Dry needling should not be confused with acupuncture, which is a treatment used in Traditional Chinese Medicine (TCM) based on the belief that health is based on the flow of "chi" in the body.
Dry needling is also called Intramuscular Stimulation  (IMS) and is very effective in relaxing muscles that contain "trigger points". It is based on western medicine's anatomical and neuro-physiological principles.
At Foot Right Podiatry, we often use Dry Needling to compliment other treatments we provide. For example, if you are suffering from heel pain, we may recommend dry needling to address your calf tightness, as we find that the two complaints go hand in hand. To accompany this treatment, we will also recommend a program of stretches and strengthening to address your complaint as holistically as possible.
We find we get excellent results when using a variety of treatment modalities to treat your presenting complaint. Dry Needling gets to the heart of your problem quickly and the technique is relatively pain free. Results are often seen and felt immediately, with lasting effects after a course of treatment recommended by your Podiatrist.